Most concerned calcium carbonate specifications are related to chemical data and technical data. Let's analyze some of those important data:
1-Chemical Data:
These include CaCO3 content (which should be above 97% for industrial applications as paint, paper, PVC pipe…); Iron oxide (Fe2O3), magnesium (MgO), and silica (SiO2): these contents aren't necessary and should be kept at low level (under 0.2%). These chemical data are often unchangeable and relied on sources of CaCO3. So, there are only some countries qualified for these criteria: Vietnam, Malaysia, Egypt…
What is ground calcium carbonate (GCC) powder?
2-Technical Data:
These include whiteness; brightness; moisture content; oil absorption and PH value which are very important to consider uses in every application.
3-Fineness:
While other data are almost permanent, fineness is set by machine. Raw calcium carbonate (lump) needs to be ground into powder for industrial uses as additives. Manufacturers need to set up a production line for this work. At first, there were only some machines from top producers qualified for this task: Hosokawa Alpine machines. Then Chinese producers started to jump into this field by producing lower price machines that only can produce rougher Calcite Powder (to some certain levels of particle size). Fineness is determined by D50 (median size); D97 (top cut) and sometimes by mesh size; D97 under 10 µm should be considered as a high-quality powder that is often used in high-profit filed such as PVC pipe, …
Read more: Calcium carbonate powder for plastic
Calcium carbonate powder for paint manufacturer
4-High-Quality Calcium Carbonate CaCO3 Powder in Vietnam
Our Global Minerals Factory has a material resource that is exploited from a limestone quarry – Nghe An Province with a big reserve.
This white limestone is a pure special one with CaCO3 content of more than 98.5% along with a high degree of whiteness and brightness up to more than 98% which has been valued as the best raw material in Vietnam and South West Asia by the local and foreign specialists. It has chemical and physical compositions that meet the specifications of various industries:
Plastic: cable, pipe, masterbatch, film, sheet
Paint & coating: interior, exterior emulsion paint
Paper, water treatment, environment
Construction: Tiles, Asphalt, Ceramic, Concrete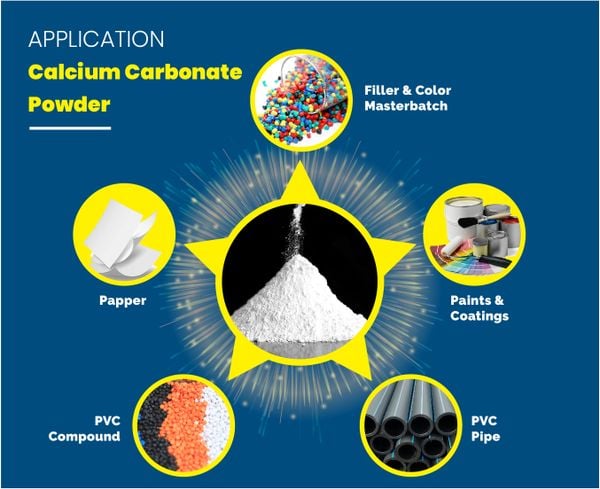 Because the quarry is situated next to the factory in Quy Hop – Nghe An, the material is transported to the factory to meet the input material demand at any time for production.

Global Minerals is the best Calcium carbonate manufacturers in Vietnam with a fully automatic & most advanced production line. Well-equipped with the latest testing machines such as Malvern 3000, Hunter lab, we are proud of assuring the most stable quality CaCO3 powder to all our worldwide customers (material is tested every single 30 mins).
With a capacity for exporting of up to 20.000MTs/month, we are now the top exporter in Vietnam. Our material, whose quality is worldwide approved, has a presence in 40 countries in the world.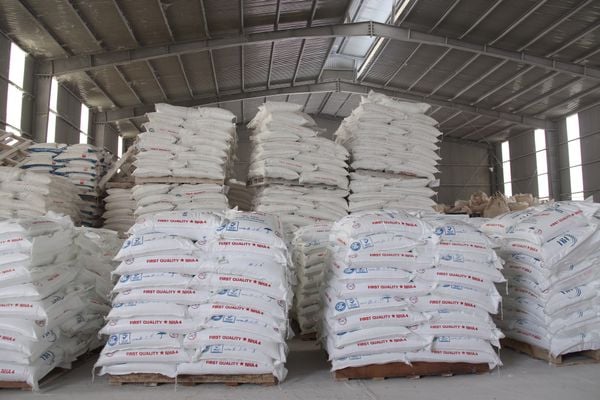 => Explore more about us HERE